Game 1 August 8th 2021
Coventricity 2
-
1 Nottm Forest
Gyokeres (81), McFadzean (90+6)



FT
Taylor (36)

THE DAY IT RAINED FOREVER


Old Uncle Boff used to say that forecasting the weather was easy. All you needed to do was to say that tomorrow's weather would be substantially the same as today's, and 90% of the time you would be right. 90% accuracy is pretty impressive in meteorological terms.

The Boff Weather Principle works for football too - or at least for Forest. Take the form of the last games of last season and transfer it to the beginning of this season, and you end up with a feeble 2-1 capitulation to the almighty Coventricity. It rained yesterday, it will rain today. It will almost certainly rain tomorrow, too.

Despite the changes, very little, it seemed, had changed. Mighten was as good as we knew he was last season though if he keeps getting hammered he won't last much longer. Baby Johnson was as bright as he was for Lincoln so his run and cross for Taylor's goal came as no surprise. Taylor scored, so in that regard Grabban was not missed. Mebbe So had that touch of class we glimpsed last season before coming off injured. The youngster Gabriel defended brightly. McKenna was granite. Bong defended as well as you could expect from somebody who knew he wasn't wanted. Yates reprised his role as a pantomime horse. Colback looked okay until the pressure drained his legs. Lolley wore his shooting boots for corners and his cornering boots for shooting before the inevitable physical collapse.

So, nothing unexpected there then. Nothing new, either, in the gradual second half retreat. As far as Forest are concerned, "game management" is an expression which translates to loss of control, brain fuse and panic. This kind of late disintegration has happened too often to be explained away by one off excuses like Worrall's absence or covid-induced fatigue. We would suggest that such collapse is built in to Hugeton's pragmatic (defensive) model. We would suggest that the pragmatic (defensive) model is all he knows, which is why you will probably see very little creative innovation or even spirited, sustained attacking in his Forest teams, but a whole lot more negative energy, falling back and fearing the worst. This is a patchy squad with an uninspiring manager, and it looks, sadly, as if the rain has set in for a while.

Too miserable, you say? Well, I'll tell you what's really miserable. Yesterday my grandson persuaded his dad to take him to the pub round the corner so he could watch his first Forest match on their big telly. Two hours later the five year old left the pub in tears.

His dad is trying to persuade him to support Manchester United.

Game 2 August 14th 2021
Nottm Forest 1
-
2 AFC Muffs
McKenna (48)



FT
Brooks (28), Billing (58)
Brooks (60)

THERE WERE BOOS...

Well Stress, I am in a quandary.
So am I, Pie. I too am in an absolute quandary.
It's about Hughton. What to do about manager Hughton?
That's the one, Pie. If there was ever an absolute quandary, it's Houghton.
Hughton.
Absolutely, Pie. What a disastrous quandary he's turned out to be, eh?
Disastrous, Stress? You think Hughton is a disaster?
Not necessarily in that order, Pie. Some people, indeed, rate him quite highly.
That's the problem, isn't it Stress? Opinion is increasingly divided. I mean, look at the match against the Muffs. The general opinion is that Forest acquitted themselves well for the most part. They certainly started better than the opposition. Plenty of possession, pace down the flanks, dangerous set pieces, that sort of thing. The only way Bournemouth could cope was by being dirty.
I've been to Bournemouth, Pie. They are generally known as being a dirty people.
The point is, Stress, that we looked like a well managed side.
As I said, a side managed by a highly rated manager. What a man, eh Pie?
Until things started to go wrong, again, and the Muffs started to overrun our midfield and defence and, inevitably, scored.
Forest, eh Pie? What a bunch of losers. Donkeys led by dinosaurs, eh Pie?
Though I'm not sure you can blame Hughton for Forest's defensive fragility.
Of course not, Pie. Sterling fellow, that Hoghton.
Hughton. On the other hand, he's coached these players for a year, and they seem to have made nil progress.
You're right, Pie. Ditch the plonker now.
Though he is missing Worrall, who would make a big difference.
Yes Pie. Give the bloke a chance. Hugeton must stay.
Hughton. His name is Hughton.
Houston.
Hughton.
Hiddlestone.
Look, if you're going to be deliberately stupid you can do your own match report.
Sorry Pei, you're doing a fine job. Carry on.
Where was I?
Forest were one nil down, and it was all the manager's fault, or not.
To do them some credit, Forest responded to this setback with determination. Taylor had a decent effort, Johnson put a good chance into the crowd, and at the beginning of the second half the mighty McKenna converted a Zinckernagel cross to put Forest level.
Inspired by Chrissie H., eh Pie? Did you hear the crowd chanting the manager's name?
No.
Neither did I.
The joy lasted ten minutes, after which Bournemouth decided to score again...
Manager's fault.
...as Samba appeared to dive the wrong way.
Not the manager's fault.
And shortly afterwards, Forest were presented with a golden opportunity to get something from the game when Bournemouth were reduced to ten men.
Dirty Muffs.
Sadly, this was where Hughton's shortcomings were made plain.
As comings go, CH's are shorter than most, eh Pie?
When a team is chasing an equaliser against ten men, why would you retain two defensive midfielders?
I don't know, Pie, why would you do a thing like that?
So Yates and Colback stayed on and managed to hinder forward momentum like midfield anchors dragging along the bottom.
Why Pie why? Does the man lack common sense? Can he not see? Does he not hear? Why do men call him The Grey Ghost?
So Forest huffed and puffed but all pace and guile were gone. Grabban had a couple of offsides, Mighten shot over, Zinckernagel had a pop, and Carvalho was given a few minutes as a sop to the crowd, who at the end let their disappointment ring out loud.
Mismanagement of the highest order, Pie. The man has to go. There were boos.
Perhaps not until he's had the chance to strengthen his squad, eh?
Quite right. After all, the man has a fine record.
Not here he doesn't. His record here is a bit grim.
Useless sod.
So what do you think, Stress?
Think, Pie?
Yes, you remember think. Chris Hughton, stay or go?
I think you could well have hit the hammer on the head there, Pie. I have enjoyed our short time together, but I must now leave, because I am already late for an appointment with somebody interesting.
Bog off.

Game 3 August 18th 2021
Nottm Forest 1
-
2 Blackbum
Zinc (69)
Gabriel (90)
FT
Ayala (47), Lenihan (86)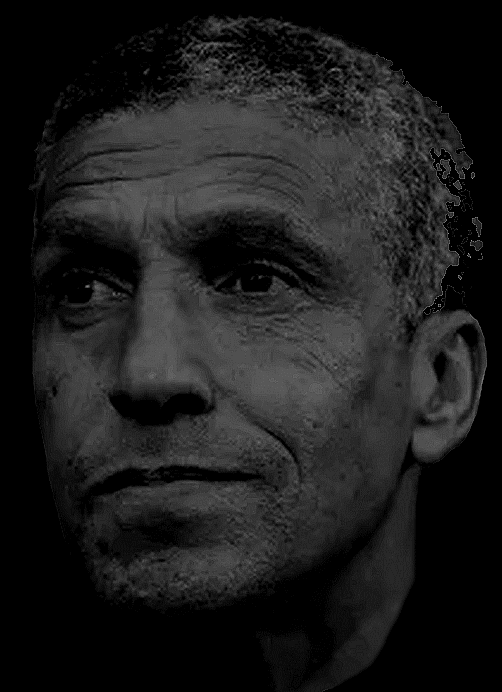 THESE ARE THE GIFTS OF THE GREY GHOST.
NO PLAN.
NO PERSONALITY.
NO POINT.



Game 4 August 21st 2021
Stokes 1
-
0 Nottm Forest
Tymon (66)



FT

AN EXERCISE IN FUTILITY
What's that noise, Grandfather?
That, my boy, is the tuneless roar of the Forest faithful, designed to drown out not only the opposing supporters, but also their own sadness at the futility of existence.
I don't understand what that means, Grandfather.
Neither do I, my boy, but see, here come the men in red, or a striking combination of navy and fluorescent pink. There are Back and Bong - not, as you might imagine, a cartoon pairing from CBeebies, but all that remains of our box of full backs. And there is the Prince Carvalho, burdened with a weight of expectation which would crush ordinary men. Our midfield, consisting of a horse and cart, is missing Colback, who has taken early retirement. Taylor, a misguided youth, is on his own up front. This is what is known as "a bold selection" from our manager Chris Hughton.
Why has he chosen these men, Grandfather?
It could be a desperate last throw from a bust manager, or an attempt to appease the fans, or a cynical illustration of just how inadequate the squad is, or he could have gone mad. We will probably never know. See, they have kicked off.
The Stokes men are very big, aren't they Grandfather?
Some of them. Not all.
They must be big, Grandfather, because they keep heading the ball. The Nottingham players aren't big enough to head the ball.
That would be Bong's fault, my boy. You remember Back and Bong? Well, Bong is the funny one who keeps getting lost and falling over buckets, that kind of thing.
Is that why the Stokes have nearly scored twice, Grandfather?
Partly, my boy, and partly because they have what we call an "attack", which is where players have been coached to work together to create goalscoring opportunities.
Isn't that cheating, Grandfather?
Yes, in a way it is. But there are many who think that Forest should cheat in the same way. As it is, our manager prefers not to coach, but to rely on the unaided ability of individuals. There, like that peculiar effort from the misguided youth Taylor. This lack of coaching is obvious throughout the side. It may even be responsible for degrading good players' performances. Note how quiet Zinks has become.
Zinks, Grandfather?
Zinckernagel, my boy, a loanee from Watford whose game has deteriorated in three short games.
Where is our manager, Grandfather?
He's that semi-transparent fellow there on the sidelines. And there's the half time whistle.
What happens now, Grandfather?
Well, the Forest players go into a room, and the semi-transparent fellow uses words until they stop listening and are filled with sadness at the futility of existence, then they come out in the second half and lose.
Does this happen often, Grandfather?
Quite often, my boy. Now let's cheer the men in navy and fluorescent pink back on to the pitch, and place our faith in the beach ball of hope.
I see it, Grandfather, I see the beach ball of hope!
That's my boy. Though I'm not sure that even the beach ball of hope can stop the Stokes looking rather dangerous. There's a decent save from Samba. There's a shot into the side netting.
I don't like this, Grandfather. It makes me want to wee.
And there we go, one nil to the Stokes. That goal was of a type generally referred to as "inevitable".
There are a lot of sweary people, Grandfather.
There certainly are, my boy. But here come Grabban and Baby Johnson for Prince Carvalho and the misguided youth Taylor. Perhaps we will be more effective with exactly the same number of attackers in exactly the same system.
Grabban and Baby Johnson did well there, Grandfather. Do they not make a good attacking pair?
They do, my boy. At least Baby Johnson does, probably because our manager hasn't uncoached the spirit out of him yet. Grabban's just been here too long. Sometimes I think we've all been here too long.
What does "We're going down," mean, Grandad?
It's called gallows humour, my boy. It means that somebody's going to get hanged.
There are a lot more sweary words now, Grandfather.
Yes, my boy. Time for us to go, I think.
What will happen now, Grandfather?
Well, the semi-transparent manager will use words until everybody stops listening and are filled with sadness at the futility of existence.
I don't understand what that means, Grandfather.
Nobody ever does, my boy. Nobody ever does.

Game 5 August 28th 2021
Sheep 1
-
1 Nottm Forest
Lawrence (11)



FT
Johnson (82)

CONFUSED.COM


I've been deluding myself that I'm fine thankyou, it's the rest of the world that's confused. Now I've given up. It's me, I admit it. I don't understand anything any more.

I don't understand, for example, how a life insurance company can be called Dead Happy. I don't see the point of "mild hybrids", even if they do power you through the beautiful storm that is Life. I'm confused as to how everybody can be so complacent about living in a covid soup.

What broke me was this latest instalment of the A52 derby. Half way through, I wondered how I had allowed myself to be distracted by this crap when England were routing the Indians in a proper game at Headingly. After five minutes I failed to understand why Forsyth hadn't been arrested for his assault on Zinckernagel, or why in general the Sheep were so poisoned by their own inferiority that they resorted to acts of pure spite. After a short while I became confused by the Bong. My wife asked me "What is this thing called Bong?" and I had no answer. He seemed to be looking for something he had lost in a place he was unfamiliar with. After he was partially responsible for allowing Diver Lawrence through on goal, all I could tell myself was "If it had been made plain to you that you were not good enough for this club, would you give a flying f**k about anything?" It was a sad excuse, and almost certainly wrong, but it was the only one I understood.

The first half left me bewildered and disturbed. The Forest team was once more playing in that confused and dislocated way it reserved for football matches. Even the bright hopes were dimmed, as Zinckernagel and Garner laboured. I found it hard to fathom how decent players could combine to form this knotty confusion. My wife asked me "Who is Forest's coach?" and I had no answer. Perhaps we didn't have one.

The second half was much better than the first, in the sense that it wasn't as bad. Even this was confusing, as Hughton's team talks generally reduced the players to root vegetables, but this time they seemed oddly determined. Or was it that the Sheep were fading? Whatever the case, with Mighten and Grabban adding more forward threat than the binned Carvalho, Forest somehow got on top. Grabban forced a save from Kelly Roots. Things were much better now than they would have been if they had been much worse than they were.

Eventually the pressure resulted in something deeply ironic. The Bong was given time to deliver a cross which found its way to Baby Johnson, who hammered it under Kelly Roots. The irony was not that the Bong, of all people, was credited with an assist, but that Bong's cross was only turned into an assist by some lousy Derby defending, and Baby Johnson's shot was only turned into a cracker by some lousy goalkeeping. None of this matters of course, except to illustrate how simple things are always more bewildering than they ought to be.

Forest should have gone for the winner, but didn't. It was one of the few things I understood, because that's the way Forest play these days.

Which brings me to the saddest and most confusing thing of all. It seems obvious to me that Forest are not being coached to play as a team. I remain confused about how anybody can make excuses for a manager who is clearly not doing the job he is paid for.

When Hughton says, "This squad clearly needs help", he should try giving it some.

Game 6 September 12th 2021
Nottm Forest 1
-
2 Caerdydd
Grabban (23)



FT
Colwill (58, 79)

DEAD OF NIGHT


Tell me, Vetch, are you familiar with the 1945 British black and white anthology horror film called Dead of Night?

The one starring the much loved veteran Welsh actor Mervyn Johns?

That's the one, Vetch.

No sir. I regret to say I have never heard of it.

Then let me give you a brief summary of the plot.

If you must, sir.

Very well. The film starts with this fellow played by Mervyn Johns arriving at his friend's country house for a get-together of some kind. As soon as Johns meets the other guests he tells them that something absolutely dreadful is going to happen that very night. One of the guests, a psychiatrist chappie, tries to reassure Johns that his fears are unfounded. The other guests amuse themselves by telling macabre stories. Eventually the Johns fellow is driven mad by all the goings on and strangles the psychiatrist fellow. Next thing you know, he is woken by a telephone call from his friend inviting him to his country house. for a get-together of some kind. The film ends with Johns arriving at his friend's country house...

So the film is, in fact, a recurring nightmare.

Exactly, Vetch.

It does indeed sound an intriguing production, sir, but I don't understand why you are telling me this, now.

I think you do, Vetch.

Excuse me sir, but I really don't.

I watched your beloved Forest yesterday, Vetch. I watched them play reasonably well in the first half, scoring a goal and defending manfully against a barrage of high balls and elbows. Hughton delivered his half time team talk, and Forest duly collapsed in the second half. There's your recurring nightmare, Vetch. It's happened so many times before, and it'll carry on happening until Hughton is scotched. In fact it will probably get worse. The fellow Maximum Lowe was outstanding, but only because Hughton has only just started to drain his spirit.

I know all these things, sir. I came to terms with the recurring nightmare of Hughton's incompetence a while ago, with the result that I've decided not to bother with Forest at all, at least for a while.

My poor fellow, I didn't realise...

I have wasted too much time watching and listening to stupidity and gross incompetence. I have decided to take up a more rewarding pastime.

And what would that be, Vetch?

Drinking heavily, sir.

Really?

I think so, sir. I think it's for the best. It's quite refreshing, the sense of freedom you experience when you are hopelessly drunk.

You're drunk now, aren't you Vetch?

I am, sir.

Do you know how I can tell, Vetch?

Because I'm lying on the floor?

Exactly. This can't go on, you know, Vetch. If Hughton had any regard for the damage he's doing, he'd resign. But I suppose he's too dignified for that.